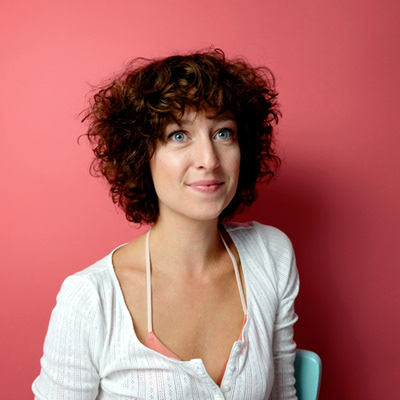 anna@annabay.nl
+ 31  6  18 03 24 76
Contact Rutger Paulusse : Rutger@MuchPresents.com
Postal address :
Schilperoortstraat 85a
3082 ST Rotterdam
The Netherlands
Hi! I am Anna Bay. I like to create soft and sweet minimalistic worlds out of paper and things I find in and around the house. In my work, fragility and size are recurring themes.
I have always enjoyed the little things. It started when I was a little girl myself, making my own stamps, clothes for my barbie dolls, tiny clay figurines and mini collages.
Later, when I studied illustration at art academy St. Joost in Breda, my life drawing teacher gave me huge sheets of paper to draw on. But my nudes always ended up in just a small corner. And whenever I picked up a camera, I enjoyed it most with a macro lens attached. Seeking beauty in the details.
When I completed my studies in 2009 I started out with a plan for a book about small boobs. Which made me the proud winner of the Fiep Westendorp Stimuleringsprijs, landed me a TEDxAmsterdamWomen talk and set my career into motion. I have been working freelance ever since, worked for numerous magazines, books, websites, conferences and companies like HEMA, WWF, Plint and de Volkskrant. Everything I make still starts as small as possible. Not only because it comes natural to me. But most of all because the difficulty it brings makes for the most beautiful flaws. It brings a design to life. Shows you the hand of it's maker. My two right hands! And to top it all off, the concentration that is required to make tiny objects puts me in a meditative state of pure joy. What more can one ask for while working?
Next to papercraft and drawing I have always had a keen interest in insecurities and helping people get rid of them. Strangely enough, insecurities are diminished by the courage to be vulnerable. It is my mission to help people out with this, to help them find strength in fragility. This power often gets concealed by our culture of more, more, more in which we are applauded for being busy and tough. To me, less really is more. I want to encourage people to slow down and pay real attention to what is in front of them and what they are doing. To be authentic, soft and still, instead of running, avoiding and numbing. To play and look at the world with childlike wonder.
I am here for everyone who wants to make a positive change in the world. To support your message with my images, draw more attention to it and get people excited.
Want to put my hands to work? Please contact me through the email address above! This also works for praise, any random question or just a friendly chat. I would love to hear from you!

Thanks!